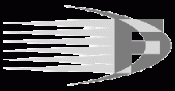 Sunday 12th October, 2014
for Adults and Children 8+
This is a great race for the whole family.
Venue
Ferndown Leisure Centre, Cherry Grove, Ferndown, Dorset, BH22 9EZ.
TO ENTER
On line entry is available at the bottom of this page.
All Race Numbers & Timing Chips are allocated on the day, so please allow enough time for this process.
THE ADULT RACE
The current Adult Start List as of 4pm Friday 10th October.
Copy of start list proforma FTAT 14
400M SWIM – 10MILE/ 16km BIKE – 3MILE/ 5km RUN.
Registration – 6.30 -0730am
First Wave – 7.15am
Please arrive a minimum of 1hour before you are due to start, and report to the poolside 15mins before your allocated start time.
TRI STARS (THE CHILDRENS RACE)
Please note children race in age as of 31st December 2014
Tri Star Start (8 year olds) 50m Swim – 800m Bike – 600m Run
Tri Star 1 (9 – 10year olds) 100m Swim – 1500m Bike – 1000m Run
Tri Star 2 (11 – 12year olds) 200m Swim – 2800m Bike – 1200m Run
Tri Star 3 (13 – 14year olds) 300m Swim – 4200m Bike – 1mile Run
REGISTRATION 1015 – 1045
RACE BRIEFING 1045
RACE START 1100
THE ROUTE
The Adult Cycle is an out & back course, but we do advise that you have familiarised yourself with the route prior to racing. The Adult Cycle route can be viewed here. Ferndown bike route
The run is 4 laps of the Sports Field & Multi Surface Track.
The Childrens Cycle takes place on the School Sports Field, whilst the run will take place on the multi surface track.
The Junior Laps will be as follows unless the weather is not kind. ftf-child-route
RACE INFORMATION PACK
PRIZES
1st, 2nd and 3rd Place Male and Female finishers will receive a prize 15mins after the last Adult has finished.
All Finishers will receive a Race Memento.
COURSE RECORD
RESULTS
We will have overall times for the Adult Race available to view on the day.
The Adult Results with split times will be on the Results Page of the website by Monday Lunch time.
The Junior Results will be on the website by Monday Lunch time.