We'll help you get there
If you are looking to complete your first triathlon or are looking for Age Group Selection we have the skills to get you there. We can provide you with 1-2-1 and group Training Sessions, Progressive Schedules in Swimming, Cycling, Running and Resistance Training.
Regular Swim Sessions at St.Michaels Middle School, Colehill, Wimborne, BH21 7AB
Michelle is a Level 3 Triathlon Coach, Level 2 Cycle Coach & Advanced Personal Trainer
Adults – Tuesday 1900 – 2000
Juniors – Tuesday & Thursday – time according to ability.
Please email michelle@resultstriathlon.co.uk to reserve a place.
1-2-1 Swims Sessions take place at the fantastic new swimming pool at Canford Sports Centre at a mutually convenient time.
A great video clip of Frontcrawl http://www.youtube.com/watch?v=ax77_hHq9Dc
Testimonial from Stuart Baulch – 'Hey Michelle, had a great race today and set a new PB for my 400m Swim – won my Age Group!! Thanks for some AWESOME COACHING!
Gym Sessions & Testing will take place at the The Studio, Unit 5, Lodge Hill Business Centre, Lodge Road, Holt BH21 7DW.
View Larger Map
Watt Bike Testing & Cycle Technique  Sessions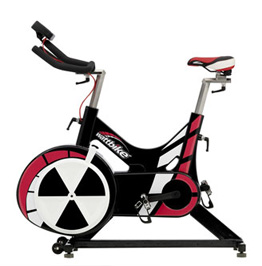 Monthly Training Schedules
Personalised Training Programmes can be developped to suit your needs and your lifestyle.
10 Week Training Plan
There is a 10 week generic Triathlon Programme which you can view and download here, the guidelines for the programme can be viewed here.
Nutrition
Please contact Michelle on 07791 736420 or email michelle@resultstriathlon.co.uk for further information or to organise a consultation.