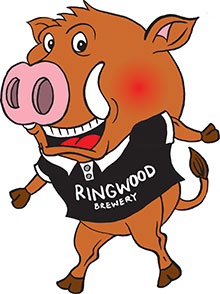 Date/Time
Date(s) - 29/04/2018
7:00 am - 11:30 am
Location
Ringwood Leisure Centre

Sunday  29th April 2018, 
For Adults 17+
600m Pool Swim, 28mile/ 45km Bike, 5.5mile/ 9km Run.
ENTRY
ONLINE ENTRY IS AVAILABLE AT THE BOTTOM OF THE PAGE UNTIL 12NOON Saturday 28th  April
VENUE
Ringwood Health and Leisure Centre, Parsonage Barn Lane, Ringwood, Hampshire, BH24 1PX
A plan view of the  Centre layout is available to download here.
REGISTRATION
Sunday – 0610 – 0650
Transition will close at 0715
Please arrive an hour before you are due to start racing, to ensure you have time to pick up your race numbers & timing chip.
SWIM START TIMES
The Provisional Start List can be viewed here.
Provisional Ringwood Start List 2018
PLEASE NOTE – this may be subject to change.
THE SWIM
The first swim wave will commence at 0700, please ensure you are on poolside at least 15mins before you are due to start swimming.
The 600m Swim will take place in a 25m Heated Swimming Pool.
You are required by the Centre to have showered prior to entering the pool hall and to wear a Swimming Hat on the 24 length swim.
We will have Lap Counters who will endeavour to notify you when you have 2 lengths to go, but it is your responsibility to count your lengths.
TRANSITION
Transition layout can be viewed here.
THE RACE COURSE
You are responsible for completing the run and cycle courses, no excuse can be made for marshals who fail to do their job or signs that may be removed.
If you do not complete the covered route you will be disqualified and no discussions can be entered into.
LITTER
We operate a zero tolerance of litter at this race. Anyone reported dropping litter on the course will be disqualified.
For this reason there is NO aid/fuel station on the bike route. Competitors are therefore advised to carry their own drink bottles/gels etc.
If you are unable to carry empty bottles or bar /gel wrappers etc back to Transition please drop them with a marshal.
You are in a National Park— please respect the environment!
THE CYCLE ROUTE
The Cycle Event takes place on a well marshalled and signed route, please be aware that there are cattlegrids, free roaming horses, cows and donkeys on the roads in the New Forest.
We strongly recommend  that you have familiarised yourself with the route prior to racing.
The Cycle route is available here.
https://www.plotaroute.com/route/338467
CYCLING RULES SPECIFIC TO THIS COURSE
 No Drafting – a 7metre gap must be kept from the cyclists around you. If overtaking a slower cyclist you have 30 seconds in which to complete the manoeuvre.
It is the responsibility of the overtaken cyclist to drop back and maintain the 7m gap once the faster cyclist has his or her wheel in front.If you are, in the opinion of the draftbusters, deliberately drafting and seeking to gain an advantage you will be issued with a 10 minute time penalty. Drafting is a"judgement" call – the draftbuster does not have to notify you at the time of your penalty as this could compromise road safety. If you are reported twice you will be DISQUALIFIED.
Cycling next to another cyclist is forbidden. (-see above)
If you are not overtaking keep to the left hand side of the road allowing faster cyclists and traffic to overtake you.
On A-roads do not cross the centre white line. (DQ)
THE RUN ROUTE
The Run route is available https://www.plotaroute.com/route/339945
EVENT SPONSOR
We are delighted that Ringwood Brewery is our event Sponsor.
PRIZES
All competitors will receive a Race Memento.
1st, 2nd & 3rd Prizes for Male and Female will be presented after the last competitor crosses the finish line.
COURSE RECORD
2011 – James Gillfillan 1:52:41
2012 – Lizzie Hutson 2:08:57
RESULTS
We will have overall times for the Adult Race available to view on the day.
The Adult Results with split times will be on the Results Page of the website by Monday Lunch time.
Complete the form below to register and pay for this event
Bookings are closed for this event.